About Us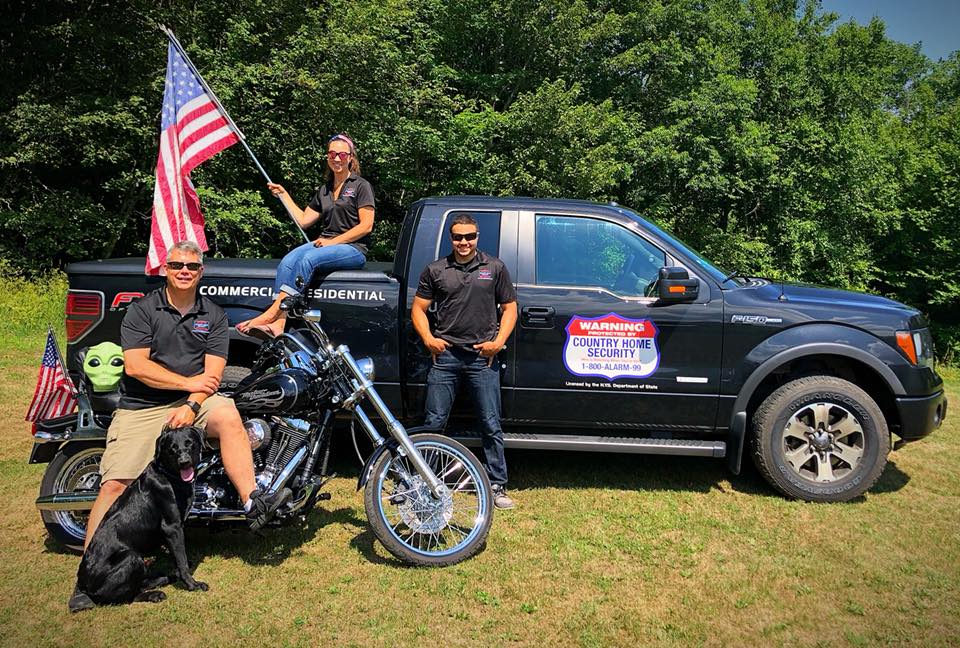 Country Home Security Services, Inc. is a full service security company specializing in both residential and commercial customized installations, tailored to your needs. We take the time to listen to your concerns to determine what kind of system will best suit your business and/or lifestyle.
We have designed systems for multimillion-dollar corporations, ski centers, federal, state and local government offices, financial institutions, retail stores, learning institutions, celebrities, primary and second home owners, and many other custom security applications.
We design, install, and maintain the latest technologies in burglar alarms, panic alarms, life safety alarms, environmental alarms, CCTV, access control systems as well as remote heat control and home automation systems.
Our service people are trained, courteous, and WILL leave you safe and satisfied.
Our Story
Started in 1979 by a retiring NYC detective, Country Home Security has been serving our communities with excellence since.
Current owner Renard Barto was the first installer hired in 1979. He was hired by his brother-in-law, the founder and previous owner of Country Home Security. Renard has over 44 years of experience in the security industry.
Renard's family has been involved in the business as well. His wife Gina has worked in all aspects of the business, from installs to sales to managing the central station.
Today Renard and Gina's two oldest daughters are an integral part of Country Home with Mellissa managing the office and operations and Alicia managing the service/ installation as well as the financial aspects.
Country Home Security is not just a company that has generations serving you, but we also have customers who have been with us generationally as their children now are grown and joined the Country Home Security family as well.
The rest of our team Todd(TJ) and Dean are also long timers, with TJ serving our clients since 2016 and Dean who recently returned to us after moving back in the community with Jeanne his wife.
It is our desire to serve you with excellence and integrity. As our company mission statement reads:
Country Home Security (CHS) Mission, Vision, Values
From the company owners, Renard and Gina Barto, through all their committed and highly trained professionals at the CHS Customer Monitoring Centers to the support staff across the region, all CHS employees are purpose-driven by three guiding directives: our Mission, our Vision, and our Values. We enthusiastically share them with you.
Mission
We purpose to be the leading security systems, services, and solutions provider in the Catskills, Hudson Valley and central NY regions. We plan to achieve this by exceeding customers' expectations through superior service delivery, highly trained and equipped personnel and applied technological quality and excellence, making CHS the most dependable, successful and fairly priced security company in our region. CHS exists to maintain the respect and trust of our customers by providing outstanding service and customer care as we design, install, maintain and monitor the latest technologies in the security industry.
Vision
We will become the security company most trusted and reliable to serve our customers with the best quality 24/7, 365 days a year with security systems, detection services and security solutions to provide detection, protection alert and monitoring for our customers' valued people, property and possessions.
Values
Performance: We will be the team that meets our performance objectives every time, every way with no excuses, no exceptions.
Honesty: We will speak openly and directly, with empathy, understanding, sincerity, respect and a willingness to resolve all issues through truthfulness, fairness and factual, caring communication.
Integrity: We will do what we say. Our character will be rooted in truth, consistency, caring, and respect.
Empowerment: We will empower team members and provide what is necessary to exceed the performance objectives of our company.
Teamwork: We will treat all team members with care, respect, dignity, and integrity. We will work for their success and to increase the company's profitability and excellence in service.
Purpose-driven: We will create an environment in which our team members and customers experience the highest values of servanthood, truthfulness, and selflessness along with an entrepreneurial spirit that grows our business, strengthens families and blesses others.